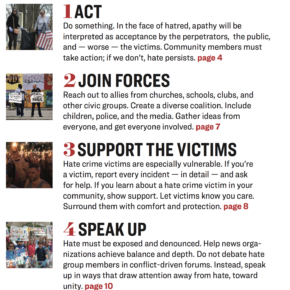 Some countermeasures to fight hate online and offline, developed by the Southern Law Poverty Center, Parole O_Stili and Spenser Sunshine. Ten ways to fight hate – Southern Law Poverty Center (US) The SPLC is dedicated to fighting hate and bigotry and to seeking justice for the most vulnerable members of our society. Using...
a fictional name it's been used to not disclose the real one of the interviewed. 7/24/2018 Dear Alexander Medem, 

I am writing you after having read your article which talks about educational and other non-violent work that U.S. antifascist groups engage in.

 My name is Alessio Mazzaro, and I am an artist based...